THE POWERFUL PERSONAL BRAND PROGRAM
DO YOU FEEL LIKE YOU ARE STILL THE BEST-KEPT SECRET IN YOUR INDUSTRY?
ARE YOU WONDERING WHY NO ONE REALLY TAKES NOTICE OF WHAT YOU DO, EVEN THOUGH YOU HAVE SO MUCH TO SHARE?
WHAT IF I TOLD YOU, IT IS POSSIBLE TO BE A SOULFUL ENTREPRENEUR STANDING IN YOUR TRUTH AND SHARING YOUR MISSION WITH THE WORLD TO MAKE A PROFOUND IMPACT?

You thought you did everything right. You've worked through all the formulas and success templates in the market. But, in truth they never fully resonated with you.
Nonetheless, you've tried them because it worked for others.
You're following the rules and trying hard to make it work. However, in all honesty, it's just not working.
You know there's something you need to change.
That voice inside that knows you're meant for more.
So, what to do?
It's time to do things differently and create your own rules.
To be true to who you are and allow yourself to shine brightly.
To make a huge impact in a balanced way, that's perfect for YOU.
All without denying yourself, your principles or your dignity along the way.
Because you don't feel comfortable putting yourself out there trying to manipulate your way to the next sale. That's simply not you.
And you don't have to follow those awkward formulas. You don't need to take the same road as everybody else.
You also don't need to be the loudest, craziest and most iconic presenter to become visible.
THE ONLY THING YOU NEED IS A ROCK-SOLID FOUNDATION FOR YOUR MARKETING.
BRAND YOURSELF FROM THE INSIDE OUT BECAUSE YOUR PERSONALITY IS YOUR BEST MARKETING!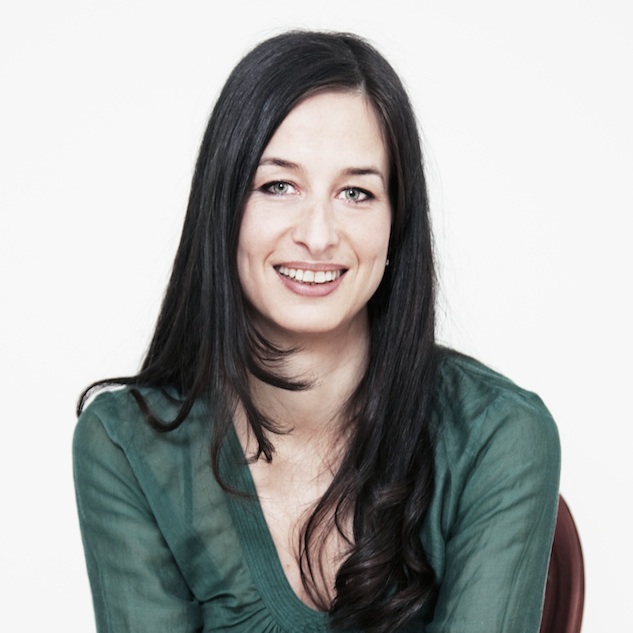 DON'T  LET  YOUR  PERSONAL  BRAND  DEVELOP  BY  ACCIDENT. 
THAT  LEAVES  TOO  MUCH  TO  CHANCE. 
INSTEAD,  PURPOSEFULLY  CULTIVATE  THE  BEST  BRAND  FOR  YOURSELF  AS  YOU  ENHANCE  YOUR  BUSINESS.

THE POWERFUL PERSONAL BRAND PROGRAM IS A GAME-CHANGING EXPERIENCE TO HELP YOU SET YOURSELF FREE TO CREATE A MARKETING FRAMEWORK THAT WILL SERVE YOU LONG-TERM IN YOUR BUSINESS.
IT'S EVERYTHING YOU NEED TO BUILD YOUR OWN PERSONAL BRANDING THAT WILL GO THE DISTANCE AND MAKE SELF-PROMOTION MUCH MORE COMFORTABLE AND MANAGEABLE FOR YOU.
There are tons of courses and trainings out there with not-so-secret success formulas that you only need to apply in order to become instantly famous. Well, not really.
Most programs miss out on getting your branding aligned with what matters to you and your individual message and mission.
Most trainings don't take care of limiting beliefs and negative emotions and experiences around marketing.
Most trainings don't build up confidence and self-esteem to aid you with self-presentation.
WHEN YOU ARE ALIGNED WITH YOUR PERSONAL BRAND, MARKETING AND SHOWING UP AS YOURSELF BECOMES EFFORTLESS!
THE POWERFUL PERSONAL BRAND PROGRAM IS THE DIFFERENCE MAKER IN CULTIVATING YOUR PROFITABLE AND SOULFUL PERSONAL BRANDING.
IT IS DESIGNED TO MAKE YOU FEEL COMFORTABLE ABOUT BECOMING VISIBLE WHILE MAKING YOUR VOICE HEARD AND CREATING THE RESULTS YOU WANT TO SEE IN YOUR BUSINESS.
This program is about going within so that you create the inherently consistent branding strategy for your business. It is the most important step in your business-marketing, and it comes long before all the other business creating elements like list-building, social media strategy or your monetising plan.
Align your personal brand with your deepest truth and infuse more of you in your message and marketing to attract the people who resonate with your mission and need what you have to offer.
MY SIGNATURE PROCESS TO CLAIM YOUR SOUL-BASED PERSONAL BRAND AND MISSION

This is a 6-week program where you will embrace the fears and insecurities of marketing and create a personal branding strategy which feels and sounds like you. A strategy that you will establish yourself as a leader in your market and get you in front of your dream clients to build long-lasting relationships. You will make a profound difference with your service or product. And yes, make money!

Each module comes with a recorded video or live training and worksheets to help you discover the magic of YOUR UNIQUE & POWERFUL PERSONAL BRAND.
IT HELPS YOU PUT THE MOST POWERFUL ELEMENT BACK INTO YOUR MARKETING: YOU AND YOUR PERSONALITY.
AND YOU DON'T EVEN NEED TO CHANGE OR BECOME A DIFFERENT PERSON BEFORE YOU CAN SUCCESSFULLY MARKET YOURSELF YOUR WAY!

ALL IT REQUIRES IS HAVING THE WILLINGNESS TO TAKE THAT FIRST STEP!
WHAT YOU WILL GET OUT OF IT

An actual Personal Branding Strategy to know what to and how to do it.
Letting go of resistance and procrastination of putting yourself out there because you'll have your personalised marketing framework in place to feel safe while finally being seen in a way that is authentic to you, and that you can handle.
Know how to share your message with confidence & clarity.
Increase your know, like and trust factor.
THIS 6-WEEK EXPERIENCE INCLUDES

Week 1: Stand In Your Power – Personal Branding Begins Within
Clear Intentions & Confidence, Marketing-Mindset
Embracing insecurity and fears and getting your marketing-mindset into gear
Week 2: Unravel YOU – Your Identity
Setting the foundation, Vision, Values & Mission
Week 3: Positioning
Differentiation, Uniqueness, Expert-Status
Week 4: Implementation Week
Access to me for questions and support while having time to keep up with the content
Week 5: Your Vibe Attracts Your Tribe
Audience, Relationship Building, Connection & Communication
Week 6: Your Authentic Voice
Visibility & Communicating You, Your Message, Your Storytelling, Your Bio
NOW YOU MAY BE THINKING…
HOW IS THIS DIFFERENT FROM ALL THE OTHER COURSES?
Most programs provide a lot of teaching about visual branding and styling, but don't get into the core of personal branding, which is you as the business owner with your personality and your unique touch.

Most branding programs also come with a lot of non-branding-related info such as general online business building. In this program, it's exclusively about personal branding and communicating and relationship building with your audience/customer.

Most programs follow formulas and don't help you in getting aligned with what matters to you and your individual message and mission.
This program gets you clear and aligned with YOU.
When you are aligned with your personal brand, marketing and selling becomes effortless!

YOU DON'T NEED MORE INFORMATION AND INPUT;
YOU NEED CLARITY AND STRUCTURE!
YOUR INVESTMENT
The course is normally valued at $ 997. You will get it at the Christmas special price for just $ 497 for 6 weeks, including live training, mentoring, support and materials.
The first 5 people who will sign up will get an additional individual session with me to clear limiting beliefs and negative emotions around self-marketing (worth $ 247).

Program will start end of January 2017.
THE POWERFUL PERSONAL BRAND PROGRAM IS FOR YOU, IF
you want to brand your way and simply don't want to change who you are, just to fit into some business description

you want a personal brand that truly reflects who you are or who you're becoming

you want to make money doing what you love and need to increase your presence and visibility to do so

you want to feel safe with your own personal brand and super confident when talking about your services

you feel something is holding you back to sell yourself through marketing

you feel that you have some beliefs and insecurities that are keeping you from marketing yourself

you fear how people might react or what they might think once they see your services and online presence

you are still a well-kept secret, and it's time for you to act like the expert you really are

you want to contribute to this world and make a difference in what you do

you want to achieve more and better connections with your audience

you are looking for the foundation of all your marketing efforts in y0ur business

you are open, open to different points of view and open to learning new ways of doing things.
ARE YOU READY TO MAKE BECOMES SEEN AND MAKE YOUR VOICE HEARD?